Conclusion
Congratulations! you have reached the end of the workshop. We covered a lot of ground learning how to apply EC2 Spot best practices such as diversification, as well as the use of capacity providers.
In the session, we have:
Deployed a CloudFormation Stack that prepared our environment, including our VPC and a Cloud9 environment.
Created and configured an ECS cluster from the scratch.
Created Auto Scaling Groups and Capacity Providers associated with them for OnDemand and Spot instances, and applied EC2 Spot Diversification srategies.
Configured a Capacity provider strategy that mixes OnDemand and Spot
Learned how ECS Cluster Scaling works with Capacity Providers
Deployed Services both on Fargate Capacity Providers and EC2 Capacity providers
EC2 Spot Savings
There is one more thing that we've accomplished!
Log into the EC2 Spot Request page in the Console.
Click on the Savings Summary button.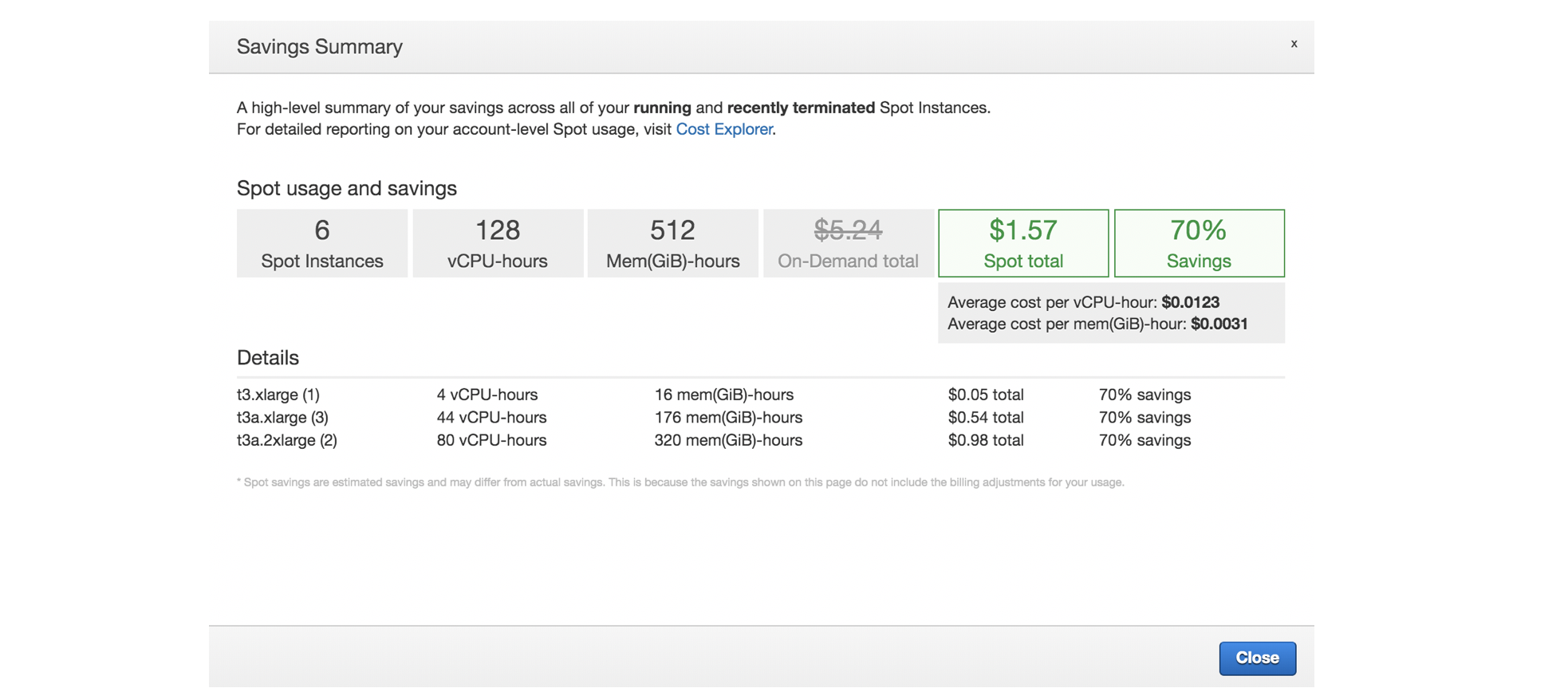 We have achieved a significant cost saving over On-Demand prices that we can apply in a controlled way and at scale. We hope this savings will help you try new experiments or build other cool projects. Now Go Build !